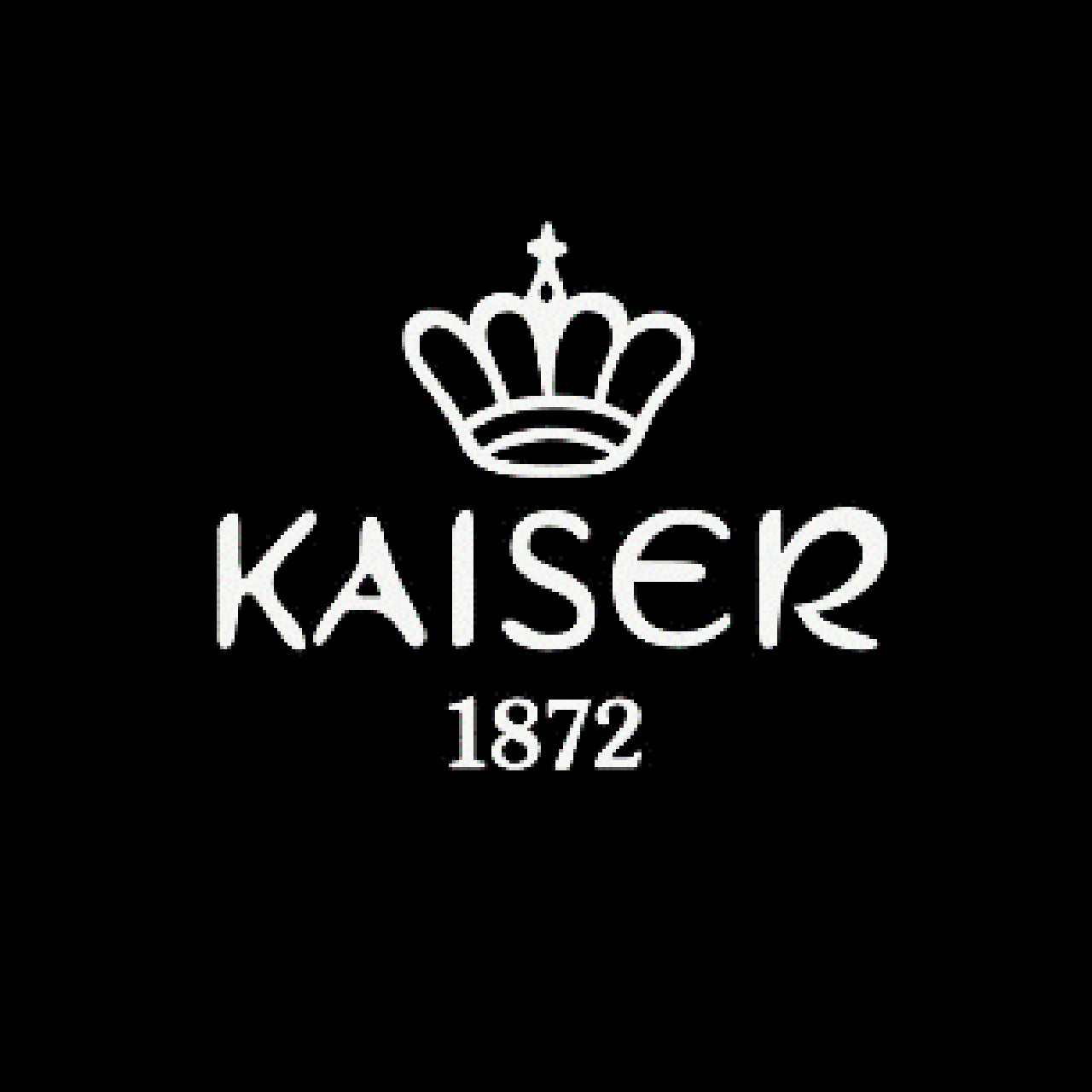 Kaiser
Kaiser is porcelain manufacturer founded in Coburg by August Alboth in 1872. His son Ernst Alboth moved the business to a new factory in Kronach in 1899. His grandson Willy and son in law Hubertus Kaiser joined the business and in 1927 and the company changed the name to "AL-KA" combining the first two letters of each family's name. Slowly expanding they purchased a porcelain factory in Kronach in 1938. In 1951 there were three managers leading Kaiser, Georg Kaiser, Willy Alboth and Hubertus Kaiser who expanded the business further by building a new factory in the nearby town of Staffelstein and took over another manufacturer in Kronach.
Shortly before 1970 the general direction of the company was refocused on export and the name changed to Kaiser Porzellan. During this period Kaiser produced tableware designed by K. Nosse, unique textured mid-Century modern bisque vases and figurines.
From 2000 through 2010 Kaiser went through various different ownerships and continues to produce porcelain today.
Shop other Brands Categories