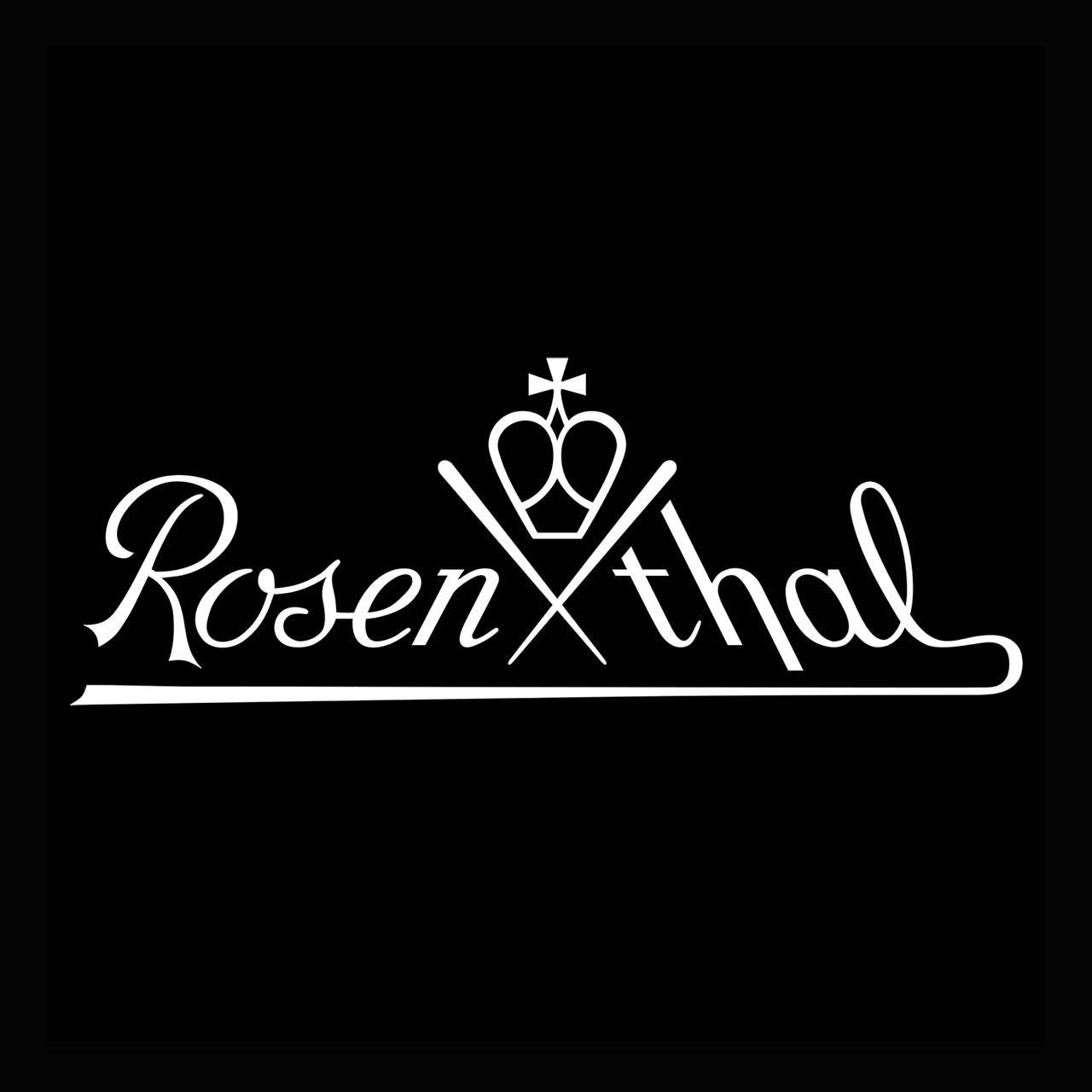 Rosenthal
Rosenthal Porcelain was founded by Philipp Rosenthal in 1879 as a porcelain painting company, which he moved from Werl in Northern Germany to Selb in Bavaria.  Between 1897 and 1921 he expanded the business by founding new companies and purchasing porcelain manufacturers. In 1934 Rosenthal had to withdraw from the enterprise because of his Jewish background.
In 1936, Rosenthal bought additional porcelain manufacturers, established multiple branches and changed the name to Rosenthal Porzellan AG. With the return of Philipp Rosenthal's son Philip Rosenthal from exile and his entry into the enterprise in 1950, the company won a pioneering role in the modern product design. In 1960, the Rosenthal Studiohaus was opened in Nuremberg. Rosenthal, in collaboration with industrial designers such as Raymond Loewy, Luigi Colani, Tapio Wirkkala, and Verner Panton, created an impressive series of products. Walter Gropius designed the tea service TAC for Rosenthal.
In 1997, the Rosenthal AG owned 90% of the British-Irish Waterford Wedgwood Group and in 2000 took over the Hutschenreuther brand. In 2009 Sambonet Paderno purchased the company. 
The Rosenthal Archive, a collection of around 15,000 pieces, was purchased by the Oberfranken Foundation in 2009 and is on permanent loan to the Porzellanikon at the State Museum of Porcelain in Hohenberg an der Elber.  Included are nearly all product designs, from130 years of company history, as well as originals designed by artists such as Salvador Dali, Andy Warhol and Wilhelm Wagenfeld. 
Shop other Brands Categories