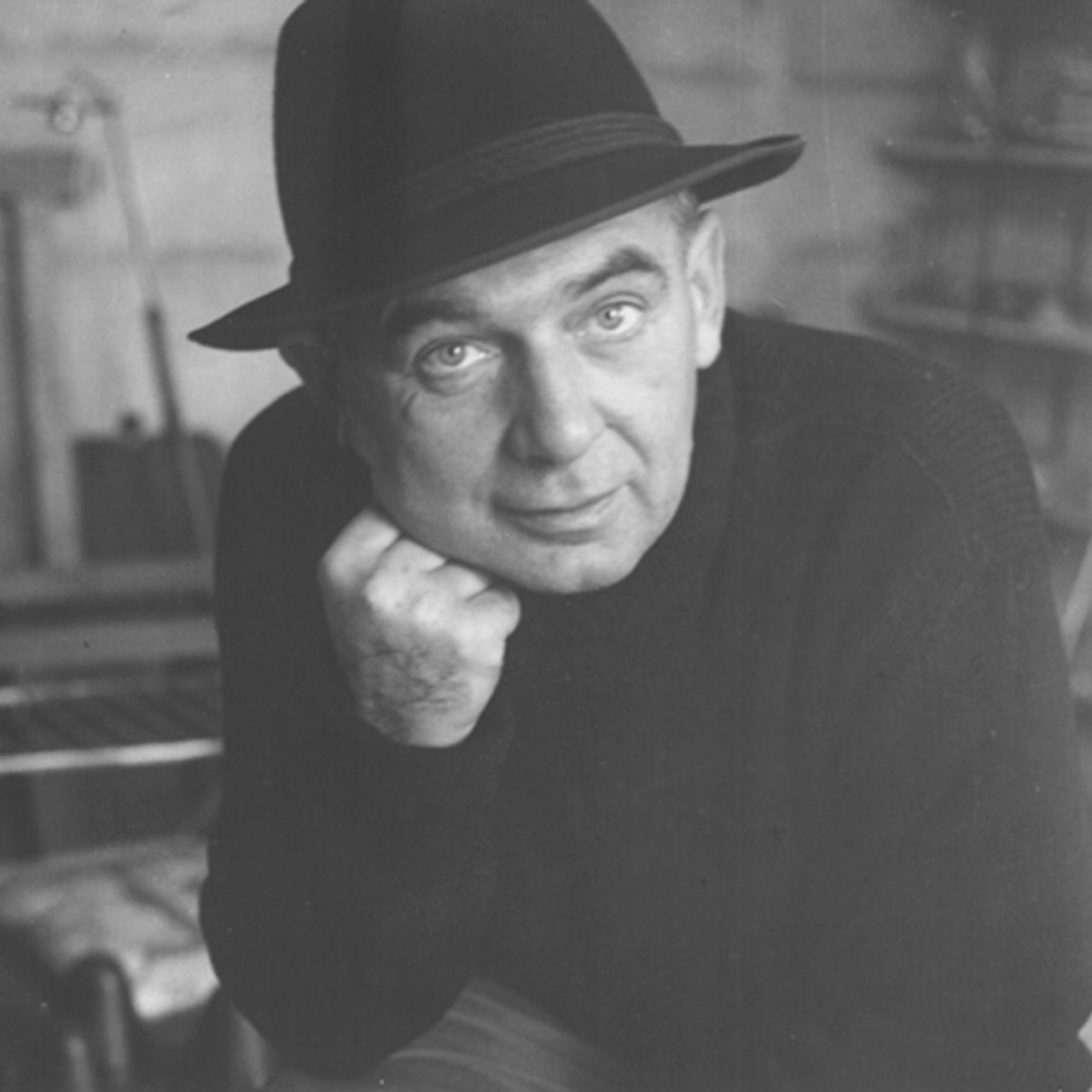 Carl Auböck
Carl Auböck II (1900-1957 ) was an Austrian painter and designer. Auböck studied at the Graphische Lehr- und Versuchsanstalt in Vienna while being trained as a bronze worker in his father's business (Karl Auböck I). From 1917-1919 he studied painting under Johannes Itten at the Vienna Academy of Fine Arts who provided him and other young Viennese art students with a scholarship to the Bauhaus in Weimar from 1919-1921. In 1923, he returned to Vienna and took over the family's metal workshop. His design ideas and studies were often not only drawn but painted – influenced by the Weimar masters Klee, Kandinsky etc. Auböck worked in abstract watercolors and gouaches, which were presented to the public for the first time in 1997 grandson Carl Auböck IV with a retrospective show "Carl Auböck - Painter and Designer" at the "Historisches Museum (Historical Museum) in Vienna.
After taking over his parents' business in 1926 Auböck designed and produced Art Déco pieces for his U.S. customers .Later on in the 1930s he started developing a style of his own unparalleled during his time and after by any other designer in Vienna. With the beginning of the forties his most iconic designs emerged and his unique style designing handcrafted accessories, combining functionality with an excellent ability for detail and very importantly, humor made him famous on an international level. At the Triennale di Milano 1954 he received four gold medals for his and his son's (Carl III) work. His achievements as an original product designer and as a visual artist have been honored by his numerous fans and museums that introduced pieces of his design work in their collections. The Carl Auböck Archive and paintings were introduced into Austria's National Heritage roster 2011.
Towards the end of the 1940s the collaboration with his son of the same name (Carl Auböck III) began.  His models still form the consistent core of the family-run Carl Auböck  Workshop and collection today. 
Shop other Designers Categories