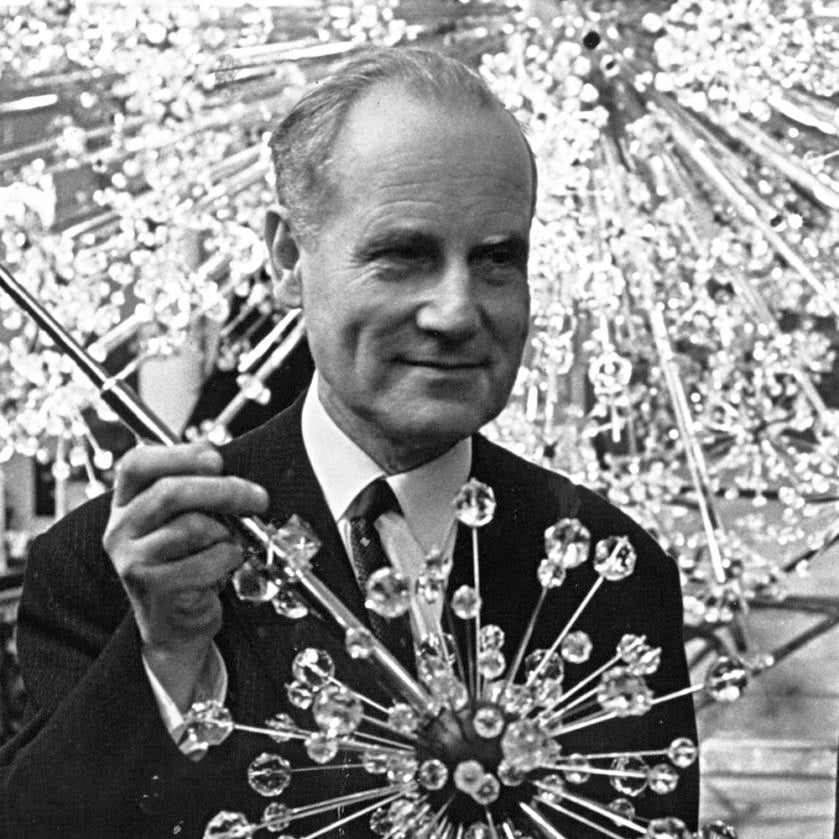 Hans Harald Rath
Hans Harald Rath (1904-1968) was born in Vienna, Austria into the J. & L. Lobmeyr crystal dynasty. He assumed control of the brand J &L Lobmeyr in 1938, thus maintaining family management of the company for a fourth generation. He was famous for his striking interpretations in the design of crystal chandeliers.
His quest to produce unrivalled chandelier design took him as far as New York's Metropolitan Opera, whose chandeliers Rath designed from his hotel room while staying in the city. Inspired by The Big Bang, Rath's starburst design evokes a celestial theme that was greeted by great ovation when first revealed in at the opera opening in1966. He also created geometric faceted crystal sconces for various areas of the opera house. While he concentrated mainly on the lighting branch of the company, he also designed the "Alpha" series of mouthblown color crystal.
His designs continue to inspire and remain everlasting pieces to complement the most refined interior spaces.
Shop other Designers Categories