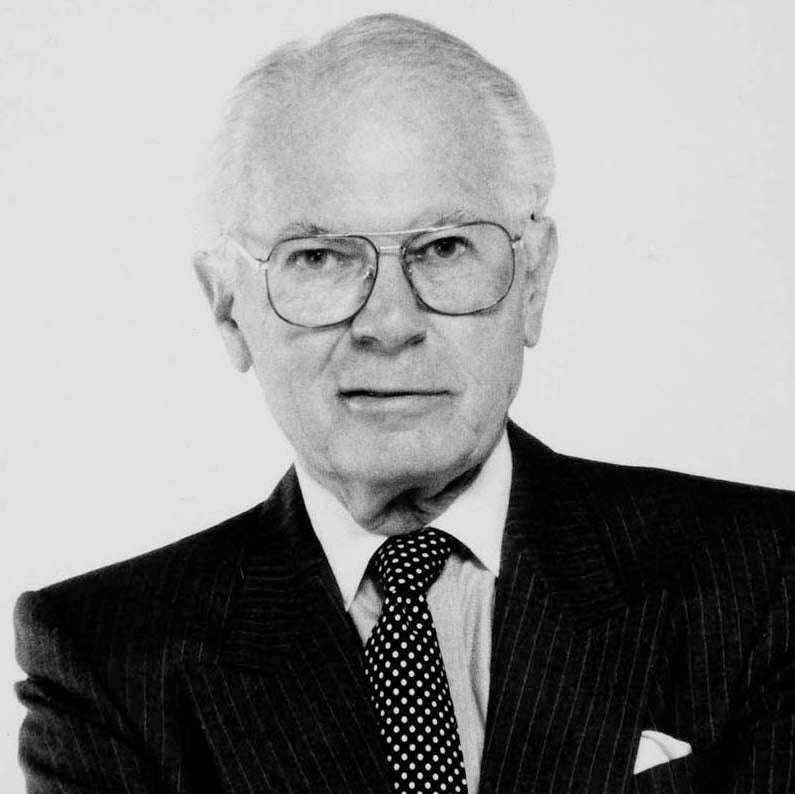 Milo Baughman
Milo Ray Baughman, Jr. (1923-2003) was born in Goodland, KS and raised in Long Beach, CA. At the age of 13, Baughman was assigned the task of designing both the interior and exterior of his family's new house. He served in the Army Air Forces in World War II, where he gained experience designing officers' clubs. After the war, he returned to Southern California to study product and architectural design at the Art Center School of Los Angeles and at the Chouinard Art Institue, which later became the California Institute of the Arts.
Upon completing his studies, Baughman worked at the Frank Brothers furniture store as an interior and custom furniture designer. The store had the distinction of being the first West Coast all-modern specialty store. In 1947, he established "Milo Baughman Design Inc." and quickly did commissions for Glenn of California and Pacific Iron, helping to place these companies at the forefront of a new California modernist design movement. The "California Modern" collection created for Glenn of California in 1948, along with Greata Magnusson-Grossman  used walnut, iron and Formica, and put forth a distinctive Los Angeles style. Next, Drexel invited him to create a major collection, then Murray Furniture introduced "The Milo Baughman Collection" in 1952. The defining collaboration of his career, however, began in 1953, when he started working with Thayer Coggin who still produces Milo Baughman furniture today. This partnership lasted five decades and produced enduring classics.
Baughman was highly regarded among his peers, and his quick wit and clear reflection were always in demand as he spoke about modern design. He created a new visual vocabulary, built on the legacy of Ludwig Mies van der Rohe and Marcel Breuer, but infused with the style and ease of the American West Coast. Baughman maintained his professional design studio right up until his death at age 80.
Sorry, there are no products in this collection
Page 1 of 1
Shop other Designers Categories