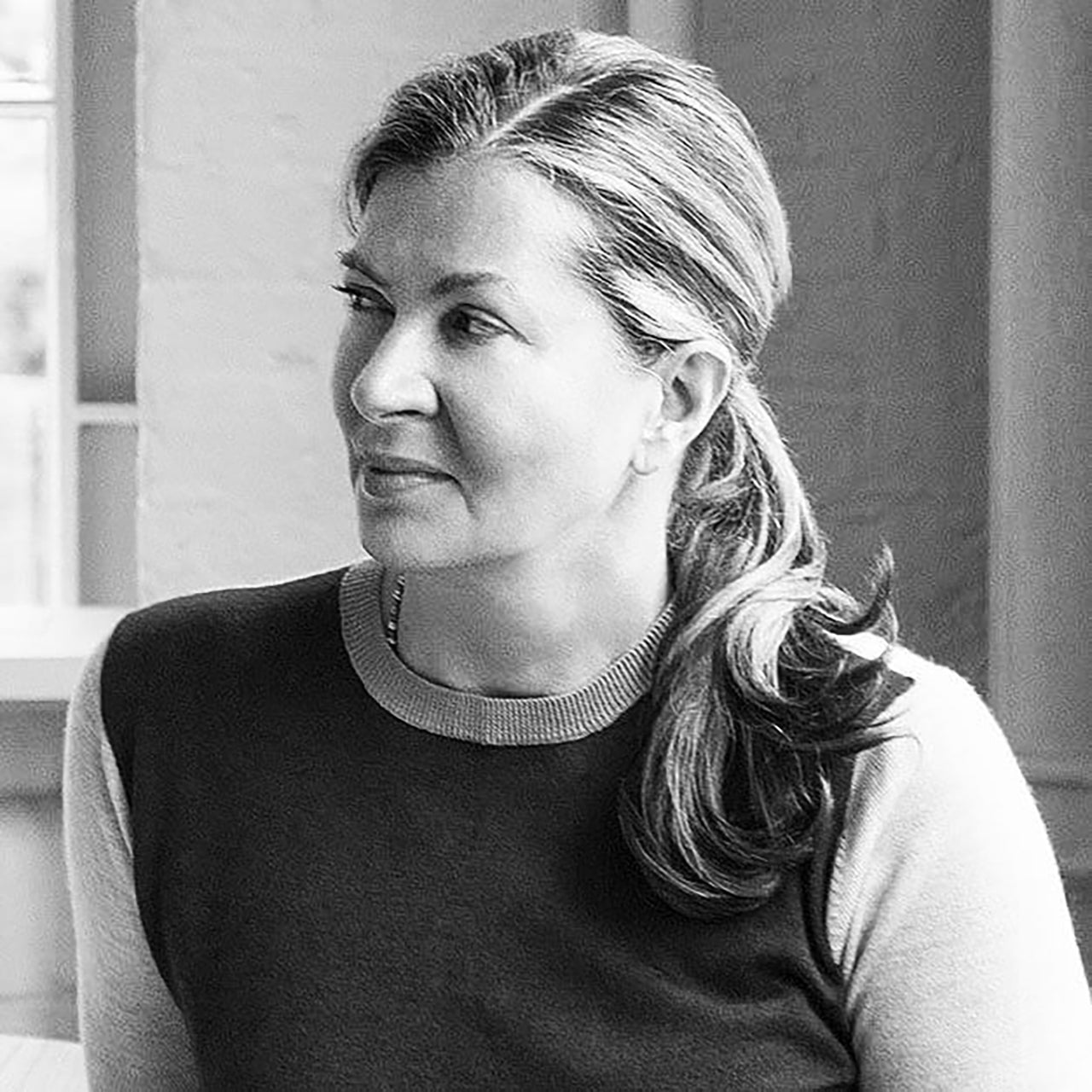 Ilse Crawford
Ilse Crawford (1962-) is a British interior and furniture designer and design journalist.
She first worked for the Architects' Journal and, from 1989–1998 served as launch editor of the British Elle Décoration. In 2000, she founded the Man and Wellbeing Department at the Design Academy Eindhoven, followed in 2003 by her own design studio, Studioilse, in London. Studioilse realizes interior design projects around the world that are characterized by a humanistic approach and an unconditional deference to human needs. Important projects include the Soho House in New York, several Aesop stores and Cathay Pacific lounges, as well as pieces for Georg Jensen and IKEA. Crawford is the author of such award-winning design books as The Sensual Home (1997) and Home Is Where the Heart Is (2005), and is also a member of the Order of the British Empire.
is a cooperation between Studioilse and Lobmeyr made on the occasion of the London Craft Week 2018. A set was created for a special dinner at Crawford's studio in Bermondsey, consisting of drinking glasses, two decanters, and a vase in flowing, organic shapes. The drinking glass is offered in a series of varying thicknesses with the same design. The glasses range from delicate to robust, exploring subtle tactile differences experienced in the weight and thickness of the rim when drinking. Normal-Special is a set made to enhance everyday life, its motif the experience of drinking itself.
Sorry, there are no products in this collection
Page 1 of 1
Shop other Designers Categories