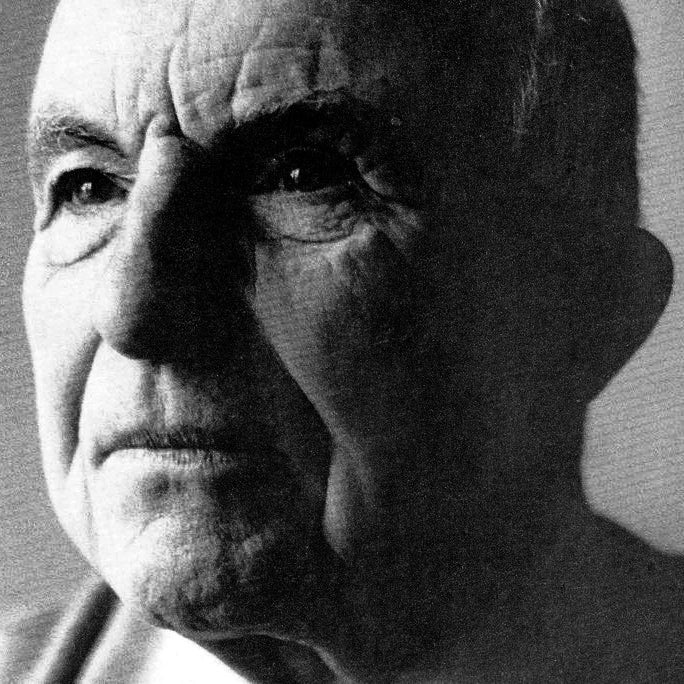 Wolfgang Von Wersin
Wolfgang von Wersin (1882-1976) was born in Prague, then within the Austro-Hungarian Empire and now part of the Czech Republic. The designer, painter, architect and author studied architecture at the Technische Universät (Technical University) in Munich and drawing and painting at the Versuchs-Ateliers für Angewandte und Freie Kunst (Teaching and Experimental Atelier for Applied Arts). Then, from 1906 onwards, after completing his military service, he became a tutor there.
In 1909 he began working as a designer for numerous manufacturers, including the Behr furniture factory and Meissen Porcelain, and in 1912 he designed furniture, fabric, wallpaper and ceramics for the Deutsche Werkstätten AG where he achieved a great recognition for his designs as well as for his exhibition architecture. In 1929, he assumed the directorship of the Neue Sammlung (New Collection) established in Munich in 1925, the department for artisan art at the National Museum – and remained there until his illegal dismissal by the Nazis in 1934. After 1936 he designed porcelain for Rosenthal, Nymphenburg and Thomas, crystal for J. & L. Lobmeyr and Moser, as well as metal table top for WMF. His book "Das elementare Ornament und seine Gesetzlichkeit (Eine Morphologie des Ornaments)" was published in 1940 and the Book of Rectangles, Spatial Law and Gestures of The Orthogons Described in 1956. He also taught at the Art School of the City in Linz, Austria.
Wolfgan von Wersin left his mark on design from early Modernism through the Mid-Century period, with his creativity expressed in architecture, art and a great variety of home furnishings.
Shop other Designers Categories