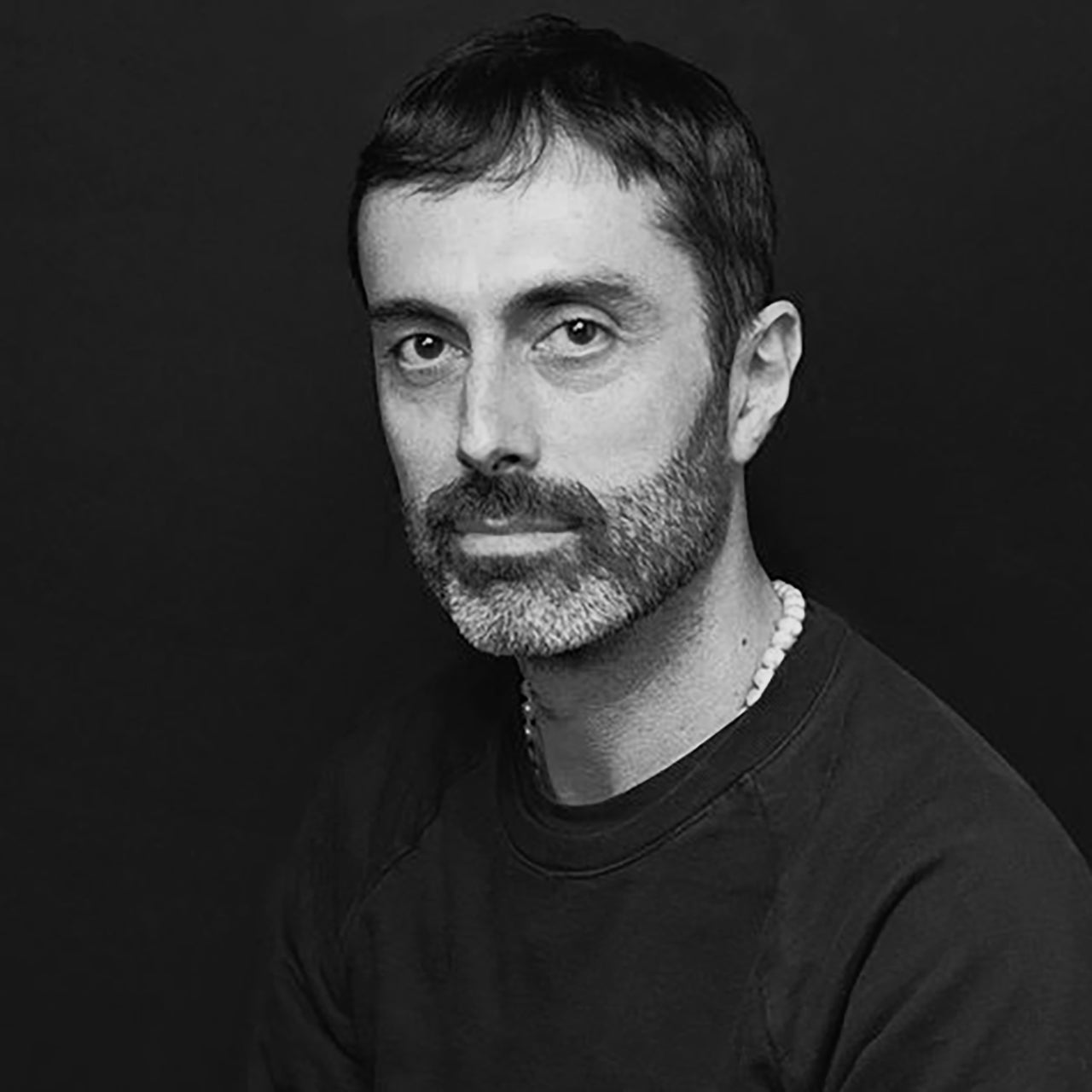 Giambattista Valli
Born and raised in Rome, Giambattista Valli (1966-) holds a BA from Liceo as well a degree in Art. Influenced by his city, his Roman roots, the movies of Antonioni and inspired by the discovery of French fashion through the water colors of Yves Saint Laurent and the drawings of Gruau, Giambattista decided to pursue his dream by enrolling in fashion school, the Istituto Europeo del Design of Rome, in 1986.
In 1987 he began a foundation course in illustration at Central St. Martin's School of Arts in London. Returning to Italy, he worked in the studio of Roberto Capucci. In his role as Capucci's assistant, he was introduced to the dramatic haute-couture clothes and the bursting colours of the Roman master. In 1990, after a two year stint with Capucci, the Fendi family called him to oversee, as Senior Designer, the newly born Fendissime Line. There he experimented with prêt-à-porter in the world of the young hip Roman clientele. Travelling restlessly between collections, he filled his imagination and mind continuously with many influences: India with Mina's songs, the New York of Halston, Antonio Lopez and Bianca Jagger, Paris with Jeanne Moreau, Marie-Hélène de Rothschild and Jane Birkin, Fellini's costumes, Gena Rowlands, Louise Bourgeois… He also spent time with the women of the café society who would become an important source of inspiration for the times to come.
In 1995, Giambattista moved to Milan, where he had been appointed Senior Designer for Krizia womenswear by Krizia-Mariuccia Mandelli. Two years later, in 1997, his two great dreams became a reality – moving to Paris, the city he adored since his teenage years, and the opportunity to combine his prêt-à-porter and couture sensibilities – when he met Emanuel Ungaro. He headed the design studio alongside the master until 2001, when the management appointed him Creative Director for the prêt-à-porter, the Ungaro Fever line, the accessories and licenses.
A few years later, Giambattista launched his own collection and in March 2005 held his first solo show in Paris. Giambattista Valli was thus born. Nearly six years after the founding of his signature ready-to-wear house, Giambattista Valli showed its first Haute Couture collection in July 2011. The natural extension of Giambattista Valli's culture, vision, and universe, the collection presents a modern concept of luxury and femininity which speaks to the wishes and lifestyle of his vibrant international clientèle.
Almost ten years since the launch of the signature brand, in September 2014, Giamba – a new ready-to-wear line – was launched with a runway show during Milan fashion week. The collection responds to the designer's desire of expressing different sides of his personality and runs in parallel with the Giambattista Valli, one completing the other.
From 2008 to 2017 Giambattista Valli served as creative director of Gamme Rouge, a line he created and designed for Moncler. Today, Giambattista Valli is the majority owner of Giambattista Valli Paris. In June 2017, Artémis – the investment arm of the Pinault family – and Maison Valli announced having entered into a partnership by which Artemis has taken an interest in the share capital of the Maison.
Shop other Designers Categories